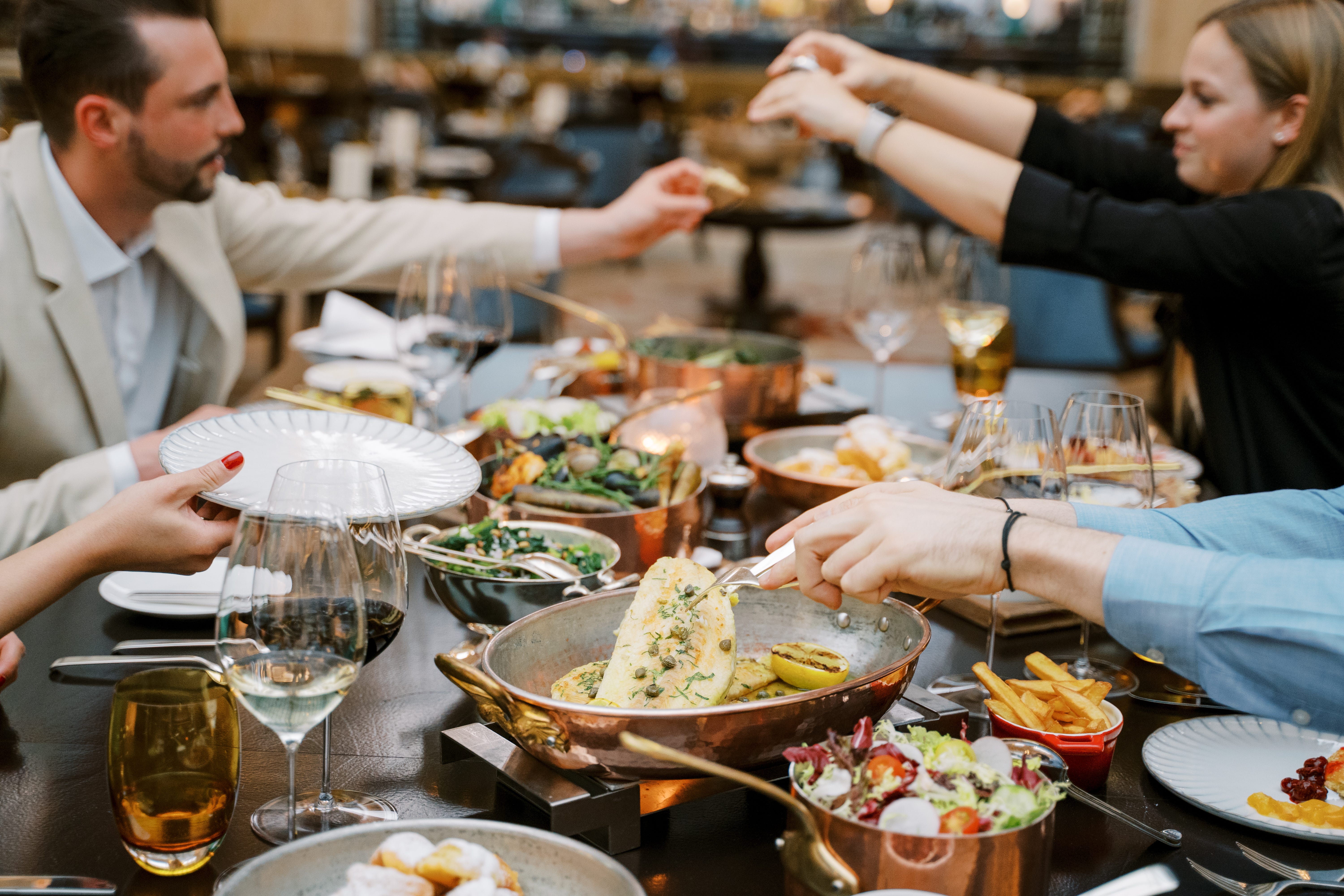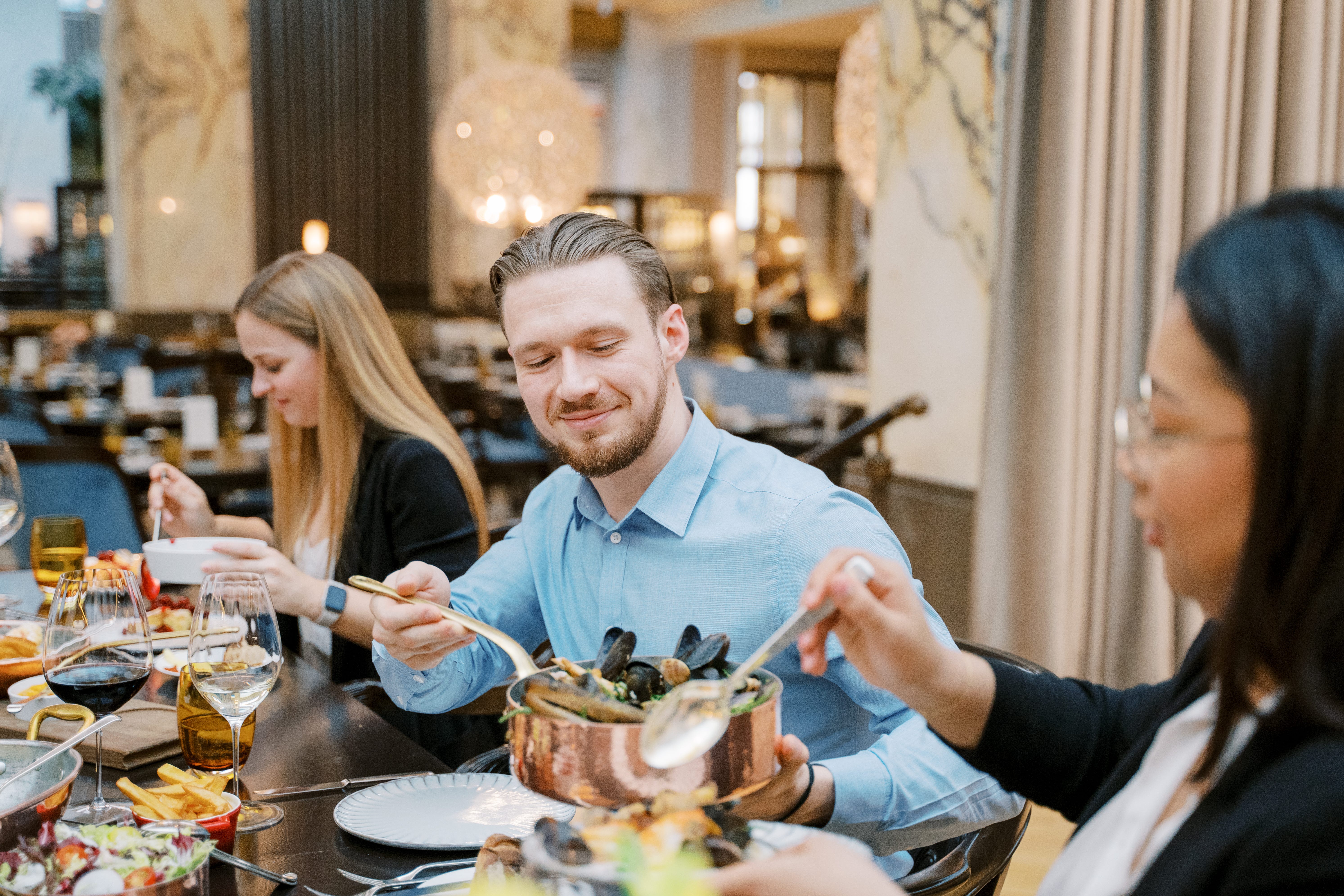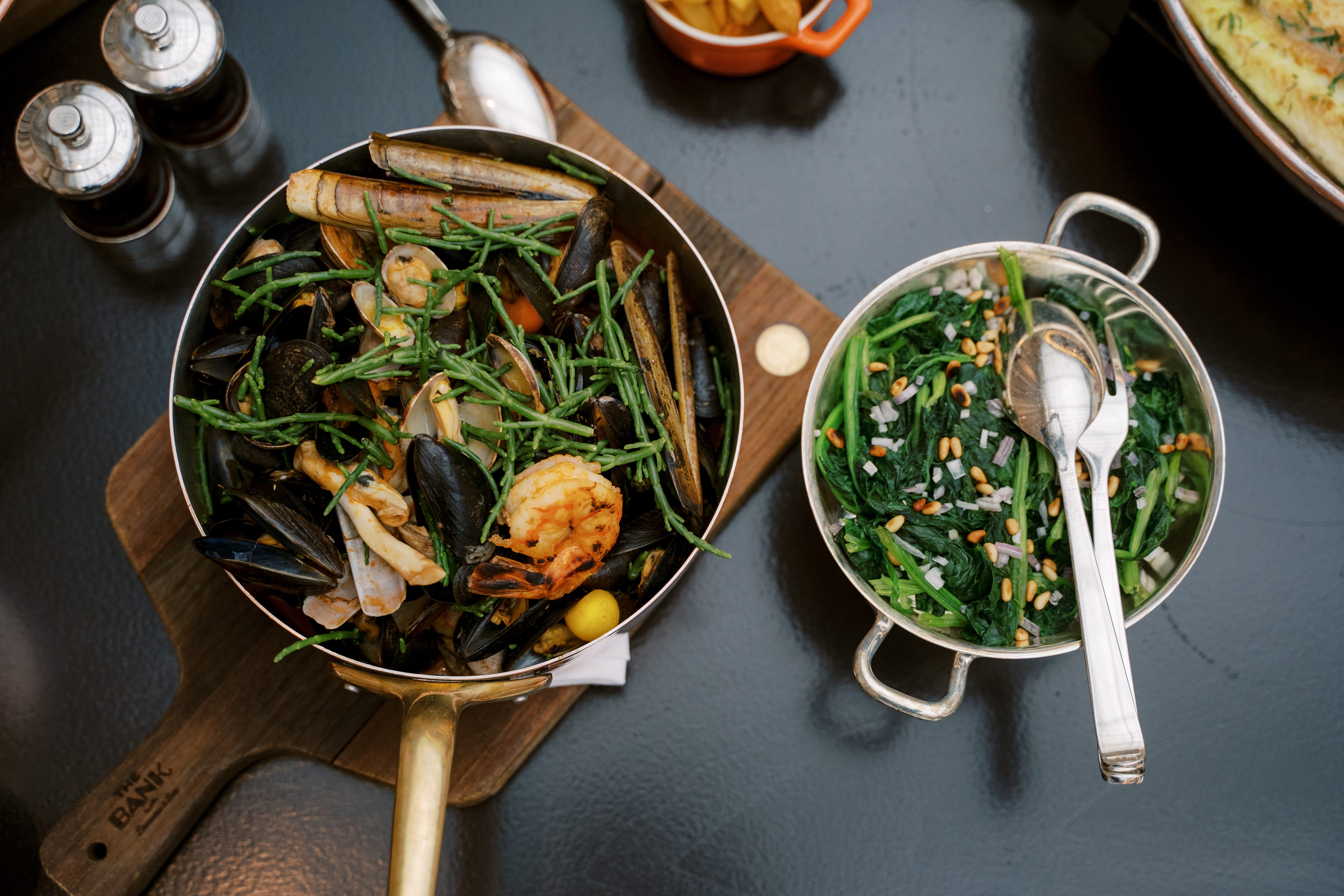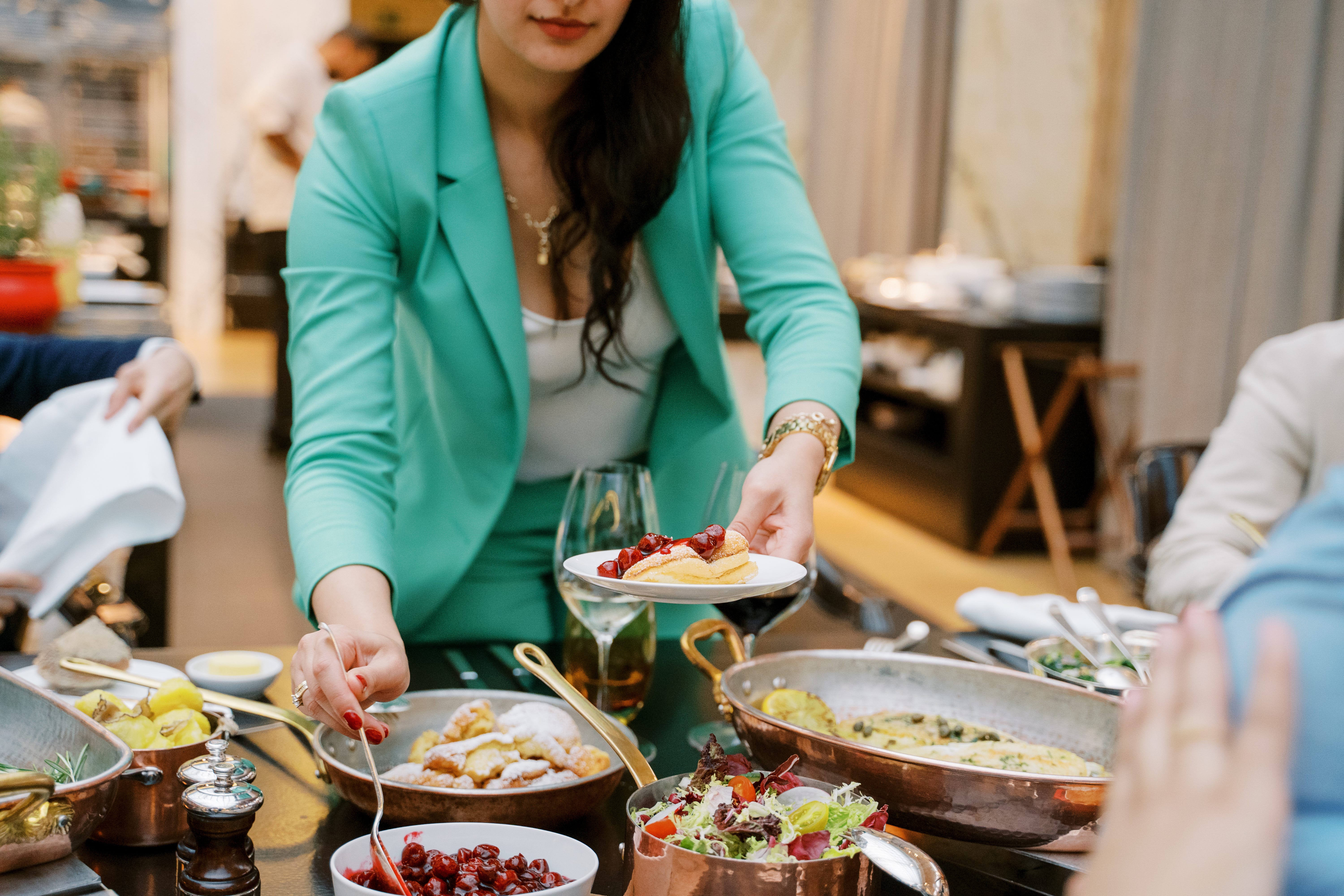 CHEFS TABLE
Sharing is Caring! The motto at the Chefs Table is clearly defined. Celebrate with up to eight people in the center of the futuristic show kitchen and enjoy a family style menu of the extra class. To begin with, the most popular classics from The Bank await you in the form of an appetizer variation with wonderfully crispy Öfferl bread. The main course shines with a dorado and a Grande Piece, grilled whole and accompanied by seasonal side dishes and homemade sauces. The sweet conclusion is the ever-popular Sauerrahmschmarrn including compote and sorbet variation.

INFO Price per person 110€ excluding place setting. The Chefs Table is bookable one week in advance and with up to 8 people (1000€ minimum consumption).
PRIVATE DINING ROOM
You should celebrate the festivities as they come.
And we have the perfect location for it!
Birthday parties, graduations, anniversaries or intimate wedding celebrations - the Private Dining Room offers space for up to 14 people and inspires with its exclusive atmosphere.